Teeth Whitening from Crooked Road Family Dentistry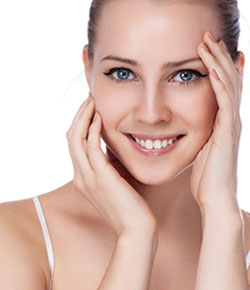 When you smile, do you see white, attractive teeth you want to share with others, or do you see dull or stained teeth you want to hide? If you lean toward the latter, Crooked Road Family Dentistry offers a cosmetic service that can help you restore your confidence. With teeth whitening, you can ease the appearance of stains to enjoy a dramatically whiter smile.
We specifically offer at-home whitening, which uses a pair of custom-made whitening trays plus a professional-strength whitener to help you achieve stunning results. To brighten your smile, simply line your trays with the whitener and wear them for the prescribed amount of time each day. Within a matter of days, you'll begin to see results.
Are you ready to enjoy a whiter, more dazzling smile? Call Crooked Road Family Dentistry to schedule a consultation appointment with Dr. Gene Gress. During your appointment, we can answer all your questions about teeth whitening and talk with you about the results you can expect. We're happy to offer cosmetic dental care to patients in and around Rocky Mount, Roanoke, Martinsville, Danville, Timberlake, and Lynchburg.