Meet the Team
Dr. James K. Gress
Dr. Gene Gress has been practicing dentistry for over 10 years. In that time, he's shown a deep commitment to delivering gentle, compassionate care, all with the goal of creating beautiful, healthy smiles.
He completed his undergraduate studies at Atlantic Christian College in Wilson, NC, then earned his DDS from the Virginia Commonwealth University School of Dentistry. Dr. Gene Gress also completed an internship with Eastern Virginia Rural Healthcare, helped establish the Community Healthcare Dental Clinic in Craig County, and served four years with the National Health Service Corps.
Dr. Gene Gress is originally from Marion, VA. When he's not helping patients, he enjoys boating and flying. He also plays the classical guitar and has been a professional musician for over 20 years.
Our Team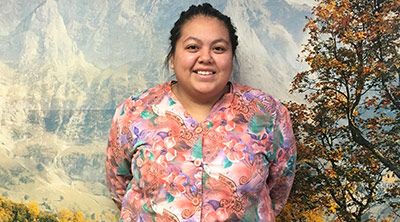 Juana
Dental Hygienist

As a Registered Dental Hygienist, Juana strives to make every patient feel at home by getting to know each of her patients and really caring about their oral health. Juana is also bilingual in spanish which has added a huge benefit to our office. She grew up in Franklin County, VA and as such, it was important for her to stay local. Along with her 5 year old son, Jesus, Juana enjoys spending time with family, reading, and enjoying the local community social events.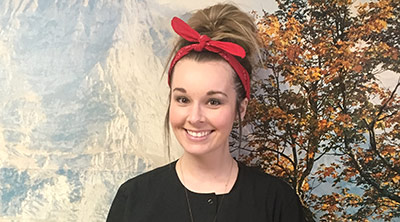 Kinsey
Dental Hygienist
Kinsey has been a Registered Dental Hygienist for five years and enjoys making patients feel at home during their dental cleanings. She is from Danville, VA and recieved her degree in Dental Hygiene from Guilford Technical Community College in Jamestown, NC. In her spare time she likes to travel and spend time with her husband and son.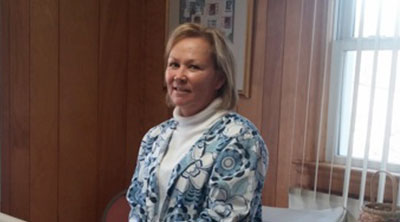 Joan
Director of Clinic Services

As a dental assistant with 32 years of experience, Joan enjoys meeting new people and helping them improve their health and wellbeing.  Originally from Rocky Mount, she studied at Virginia Western Community College. When she's not helping patients, she enjoys riding her motorcycle, hiking, and spending time with her husband and grown daughter.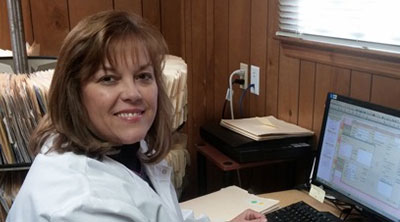 Sandra
Office Manager
Sandra was a banker for 35 years before changing careers and becoming part of our office team. She enjoys working with the public and has two daughters, one son-in-law, one granddaughter, and one grandson. In her spare time she enjoys gardening, traveling, NASCAR, running in benefit races, and spending time with her family at Smith Mountain Lake.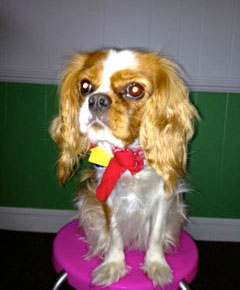 Buffy
Patient Therapist
As our patient therapist, Buffy is an essential part of our team. When she's not greeting patients and making them feel welcome, she enjoys playing with her throw toys and chasing anything that moves. She also loves to eat and has an advanced degree in cuddling.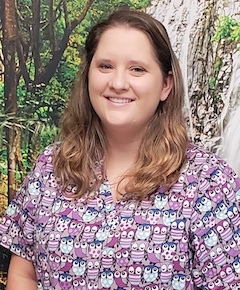 Crystal
Dental Hygienist

Crystal graduated in May 2017 from Virginia Western Community College's dental hygiene program. She currently lives in Floyd, VA with her dog and cat. In her spare time she enjoys reading, hiking, and spending time with her niece, Adelyn.