Cosmetic Dental Care from Crooked Road Family Dentistry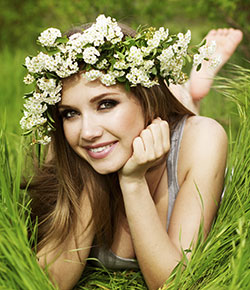 Cosmetic dentistry gives Dr. Gene Gress the chance to combine his two greatest passions—dentistry and art—with the goal of helping patients achieve a greater sense of confidence. At Crooked Road Family Dentistry, we're helping patients achieve stunning results with two popular and effective services: teeth whitening and porcelain veneers. Using one or both of these services, you can look forward to finally having the beautiful smile you've dreamed of.
Teeth Whitening
Do you have embarrassing tooth stains that are keeping you from smiling with confidence? Tooth stains are caused by the foods and drinks we consume. They can also be caused by tobacco use, aging, and even certain medications. But using a set of custom-made whitening trays and a supply of professional-strength whitener, you can ease the appearance of stains and enjoy a whiter smile.
Porcelain Veneers
For patients who want to have a smile that looks whiter and straighter, porcelain veneers can help. In just two appointments, we can create beautiful results using thin discs of quality dental porcelain. These porcelain discs are placed over common flaws to create a smile that looks naturally healthy and confident.
Personalized Cosmetic Care
If you're interested in pursuing a cosmetic makeover, Dr. Gene Gress will be happy to complete a consultation with you. During your appointment, our Rocky Mount dental team will complete a full oral exam and talk to you about the results you'd like to achieve. If we need to combine any general or restorative services with your cosmetic plan, we can talk to you about exactly that will involve.
A beautiful new smile is within your reach. Call our Rocky Mount dental office today to schedule your cosmetic consultation with Dr. Gene Gress. We offer cosmetic dentistry to patients from Rocky Mount, Roanoke, Martinsville, Danville, Timberlake, and Lynchburg.