Emergency Dental Care for Rocky Mount and Beyond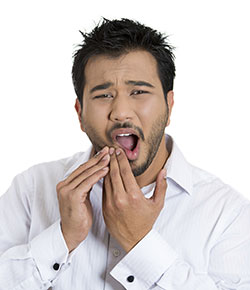 Are you experiencing a dental emergency? Then call Crooked Road Family Dentistry right away! We always try to see patients with emergency cases the exact same day, because time can truly be of the essence. For instance, it can mean the difference between saving a patient's natural tooth and having to replace it with a prosthetic.
We always want to preserve your natural smile whenever possible and will do everything we can to achieve that goal. Some of the most common dental emergencies include:
Lost or broken tooth
Lost or broken crown
Cut/Bitten tongue or lip
Possible broken jaw
Severe toothache
Something caught between teeth
Some emergencies, like a broken jaw or bleeding that won't stop, will require a visit to your local emergency room, but most others can be handled efficiently at Dr. Gene Gress's Rocky Mount dental office.
When you call us, we'll talk with you about your needs and schedule a time for you to come in. We'll also discuss how you can handle your emergency in the meantime.
Call Crooked Road Family Dentistry for help with your urgent needs. We serve patients in and around Rocky Mount, Roanoke, Martinsville, Danville, Timberlake, and Lynchburg.