Restorative Care with Dental Implants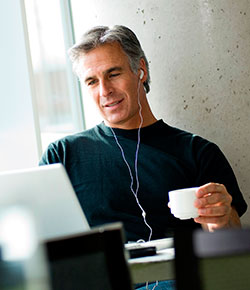 A complete, healthy smile is essential to good oral health and wellbeing. Unfortunately, not every patient has a complete smile. Gum disease is the number one cause of adult tooth loss, but others may experience tooth loss because of an accident or injury.
If you're missing one or more teeth because of poor oral health or an injury, we can help. Our Rocky Mount dental office provides restorative care with a versatile service known as dental implants. Thanks to dental implants, you can enjoy better health and wellbeing with results that look and feel natural.
What Sets Dental Implant Apart?
If you have one or more missing teeth, a traditional restorative service will help you replace what you've lost—but only in part. A traditional crown, bridge, or denture only replaces the crown portion of your tooth, not the root portion underneath. Dental implants replace both, giving patients more natural results.
Why Are Tooth Roots Important?
Our tooth roots have two important jobs. First, they anchor our teeth to the upper and lower jaw. Second, they stimulate the growth of fresh bone tissue in the jaw, keeping it strong as you age. When you lose one of your tooth roots, you also lose what keeps your jaw healthy. Dental implants will help you restore both your missing tooth (or teeth) and your missing root(s).
A Versatile Option
Whether you need to replace a single tooth or a full row of teeth, you can get the help you need with dental implants. That makes them one of the most advanced and versatile dental services currently available. In the first stage of care, one or more implant posts will be inserted into your jaw. Then, after your implants have had time to bond with your jaw, Dr. Gene Gress will attach your new prosthetic, restoring your smile's health and strength.
Do you want to learn more about what's possible with dental implants?  Call Crooked Road Family Dentistry today. We offer implant dentistry to patients from Rocky Mount, Roanoke, Martinsville, Danville, Timberlake, Lynchburg, and nearby communities.