Family Dental Care for Patients in and around Rocky Mount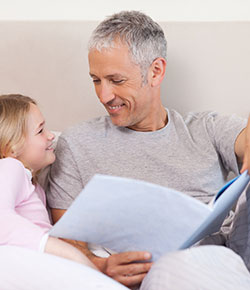 Everyone needs help creating and maintaining a healthy smile, even young children. That's why Crooked Road Family Dentistry is committed to treating patients of all ages. Through our range of family dental services, we can help you and your little ones achieve better oral health and overall wellbeing.
Our family dental services include:
At every appointment with Dr. Gene Gress, you can look forward to gentle, compassionate care designed to help you and your children enjoy better oral health. As part of that, we'll be happy to answer your questions and recommend changes to your home care routine. Regular brushing and flossing will lead to better health and wellbeing in between appointments. Specifically, we recommend brushing twice a day, flossing at least once, and rinsing with a quality mouthwash.
How Often Should I Visit Crooked Road Family Dentistry?
We recommend visiting our Rocky Mount dental office at least twice a year for routine cleanings and exams. These visits are important because they give us a chance to monitor your smile for any serious changes. We want to help you treat cavities, gum disease, and all other issues as quickly as possible so you can maintain good health and wellbeing.
Do you need to schedule an appointment for yourself or someone else in your family? Call Crooked Road Family Dentistry today. Dr. Gene Gress is happy to serve patients from Rocky Mount, Roanoke, Martinsville, Danville, Timberlake, Lynchburg, and all surrounding communities.