Wisdom teeth removal is a common procedure, but is wisdom teeth removal necessary? The answer is a little complex. In short, most dentists recommend everyone get their wisdom teeth removed for a variety of reasons.  Many people have their wisdom teeth removed, but it's not always clear why it's necessary or if it's even beneficial. In this blog post, we'll look at the facts about wisdom teeth removal and explore the potential benefits and risks associated with the procedure. We'll also look at when removal may be necessary and discuss the alternatives to wisdom teeth removal.
But first, What's the Purpose of Wisdom Teeth?
Wisdom Teeth are a third set of molars in the very back of your mouth. They grow later in life; for most between 17 to 25 years of age. That's how they got their name because— like wisdom— you get them with age.
Many thousands of years ago, early humans used their three sets of molars to grind down plants. That's pretty much the only purpose of wisdom teeth: to chew. Today, we don't need them. We get along fine with two sets of molars.
If they're so simple, why are wisdom teeth causing you pain?
There is just not enough room. We have smaller jaws compared to our early ancestors. This simple fact is the root cause of many symptoms of wisdom teeth growing in.

Will you need to remove your wisdom teeth?
Is wisdom teeth removal necessary for you? Everyone is different. Some people don't ever grow wisdom teeth because they lack their associated genes. Some live their entire lives just fine with wisdom teeth because they're aligned, and they can reach them to clean. However, even if they don't hurt now, they can cause problems down the road.
A wisdom teeth dentist can assess your situation using X-rays.
Signs you need your wisdom teeth removed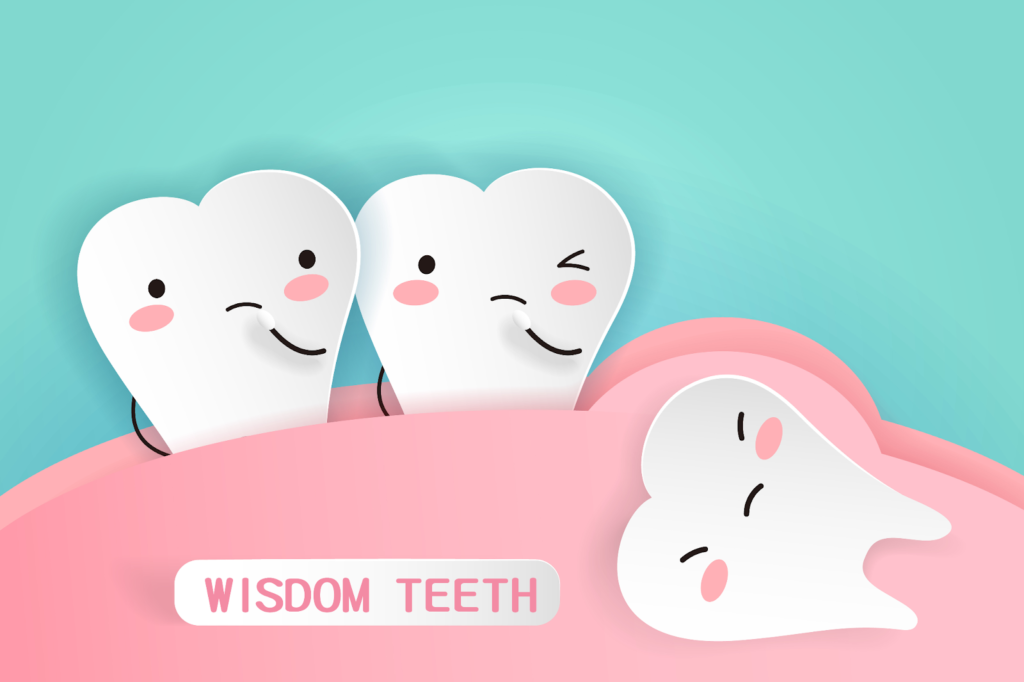 Overcrowding

. Can wisdom teeth shift your teeth? Yes, crowning wisdom teeth can damage the alignment of your other teeth. Your normal teeth can cause them to grow in at awkward angles, even out the side of the gum!

Inflamed gums are swollen gums that harbor bacteria and can eventually lead to cavities and tooth decay.
Wisdom teeth can become trapped with the jaw if they can't crown. When they grow impacted, they can shift your entire jawline. Or cause stiffness, pain, and even limit your mouth's movement.
Sinus problems can develop. Your mouth and nose are intricately connected. Overcrowding at the top of your mouth can cause sinus pressure and congestion.
Cysts can form along the new molars, whether or not they erupt. Cysts can hollow out your jawbone and cause nerve damage.
What happens if you don't get wisdom teeth removed?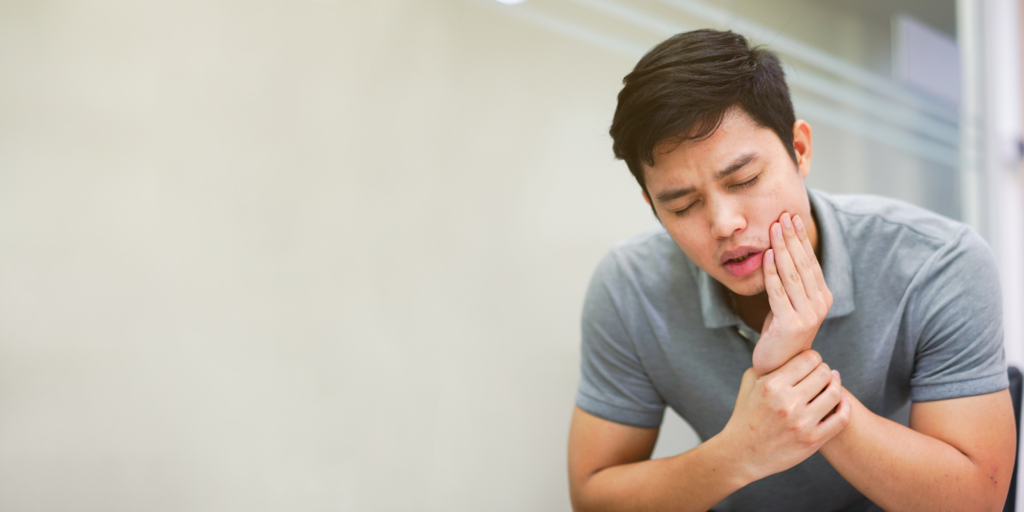 Wisdom teeth are hard to reach for most people, so they can't brush and floss them properly. So even if you have no problems with overcrowding, alignment, or trapped teeth, wisdom teeth can still deteriorate your overall oral hygiene. 
Symptoms of wisdom teeth growing in can become problems with enough time. That is why most dentists recommend everyone get their wisdom teeth removed. You might not have any problems now, but a decade down the road..?
Can you receive a wisdom teeth removal at 30?
Yes. However, as we age the bones in our mouths harden. So wisdom teeth removal at 30 is more difficult than wisdom teeth removal at 20. Age can also exacerbate some of the post-surgeries symptoms.
Let's talk about the surgery.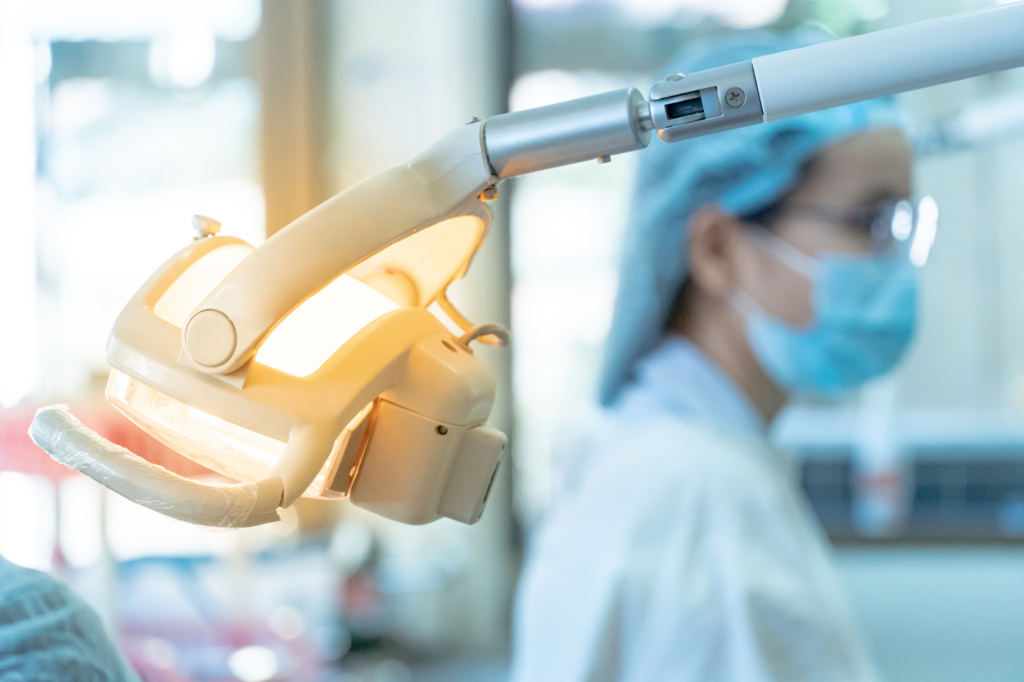 Any surgery is an intensive process, so it is completely valid to be anxious or concerned or not want to do it at all. For the surgery itself, you should seek a reputable wisdom teeth dentist.
Does wisdom teeth surgery hurt?
Dentists don't sugarcoat. Yes, wisdom teeth removal hurts; that's what the anesthesia and prescriptions are for.
At Irby Dentistry, we strive to make dentistry as comfortable as possible. Part of that is setting realistic expectations so we can address your discomfort. We wouldn't recommend something if it didn't help you in the long run. The potential cysts, misalignment, limited jaw movement, tooth decay, inflamed gums, and nerve damage would all individually hurt a lot more.
So yes, it will hurt now, but you are saving yourself a lot more pain in the long run.
Before the surgery.
Your dentist will probably refer you to an oral surgeon. The first appointment will be an assessment, and this will be your opportunity to discuss any questions you have. Ask how you should prepare the day of. What type of anesthesia will they use? Also, discuss any health problems or conditions you have.
List any drugs you use regularly. Include any recreational or illegal drugs you use regularly. Don't worry; they aren't going to tell your parents or the police. But they need to understand your health so you aren't at risk for any complications.
Lastly, plan ahead. Plan time off from work or school. You will need time to recover. Arrange someone to drive you there and home; you will still be feeling the effects of the anesthesia, so it won't be safe for you to drive. If you have pets or children, schedule childcare or a pet sitter, or ask a friend or loved one to help you.
During the surgery
Wisdom teeth removal takes an average of 45 minutes. The Type of anesthesia they use will determine the rest of your experience. However, everyone reacts differently to anesthesia. There are three main types: Local, IV sedation, and General.
Local, as the name suggests, numbs the local region. This can be novocaine, lidocaine, mepivacaine, or nitrous (also known as laughing gas). Some are administered via a shot; others are inhaled. Local anesthesia usually wears off shortly after surgery.
IV sedation puts you to sleep for the entire procedure. As it says on the tin, it is administered through an IV. It usually lasts longer than local anesthesia with lingering side effects.
General Anesthesia is common for most types of surgeries. This one puts you to sleep for a while. So you might not wake up until an hour or so after the surgery. General Anesthesia can be administered via an IV or inhaled through a mask.
After the Surgery
You've probably seen funny videos of patients post wisdom teeth removal, still feeling the effects of anesthesia. Remember, everyone responds to anesthesia differently.
You will wake up with stitches in your mouth that may cause some bleeding for hours after the surgery. The stitches will help your body heal, and they will dissolve after a few days. There may also be gauze pads in your mouth to soak up said blood. They may give you extra for your recovery.
Hopefully, you've scheduled a ride home and assistance for the days following so you can focus on recovering.
Recovery
You will most likely experience swelling and mild pain. Take the drugs you were prescribed to deal with the pain.
It normally takes 3 days for you to recover from the most noticeable symptoms. The stitches should dissolve by then. Even though you may be ready to return to work or school after 3 days, your mouth can take weeks to recover fully.
Let's go over the do's and don't's for your recovery.
Do use an ice pack on your jaw to address your swelling. Some people prefer a heat source to alleviate their symptoms.
Do drink plenty of fluids. In addition to water, smoothies and the occasional milkshake are nice treats to help you emotionally. However, don't use a straw. The suction straws require can loosen blood clots in your wounds. They are working hard to heal you.
Do gently rinse your mouth with saltwater. Don't rinse too harshly. Rinsing too hard can again loosen the blood cots or interfere with your stitches.
Do eat soft foods like pasta, rice, and soup. Don't eat hard, crunchy, or sticky food like chips or candy.
Don't brush your teeth the first day. Do brush your teeth starting on the second day. Just be careful around your wounds. Brushing can disturb the blood clots and mess with your stitches.
Don't smoke or vape. This includes cannabis. Regardless of whether or not cannabis is legal in your area, many users want to smoke or vape to address their discomfort. Smoking or vaping of any kind can slow your healing. Inhaling those chemicals can irritate your wounds.
All in all, take it easy.
Can I keep my wisdom teeth?
Some oral surgeons allow their patients to keep the removed teeth. I can't speak for every surgeon or operation. But when I had my wisdom teeth removed, my doctor offered them to me. I still have them, to this day, in a jar.
If that idea grosses you out, don't worry most oral surgeons will dispose of them. If keeping them interests you, ask them in the assessment or before the surgery.
Dental when you're uninsured
Price should never be a barrier to your health. That is why we always strive to provide excellent services at a fair and affordable price.
Many of our patients do not have dental insurance of any kind. But they still receive the quality treatment they need thanks to our flexible payment options.
Firstly, our staff is always upfront and honest about our treatment costs. So you're never caught off guard. We accept cash, personal checks, visa, master card, and care credit. 
Additionally, we offer an in-house membership plan called Dental Wellness Club. It covers routine and emergency procedures. As well as provides in-house benefits and savings.
If high initial costs are preventing you from receiving the necessary treatments, we've partnered with a third-party lender: Sunbit. Sunbit offers affordable rates, flexible terms, and an easy approval process. As well as a monthly payment option. Sunbit approves 85% of patients with no hard credit check and no late fees.
Emergency Dental Care
We understand that dental emergencies can strike suddenly. Unfortunately, most emergency dental procedures aren't covered by conventional dental insurance policies.
Our Dental Wellness Club covers you! The Dental Wellness Club is a yearly membership that offers in-house benefits and savings on emergency and routine treatments.
Conclusion: Do you have to get your wisdom teeth removed?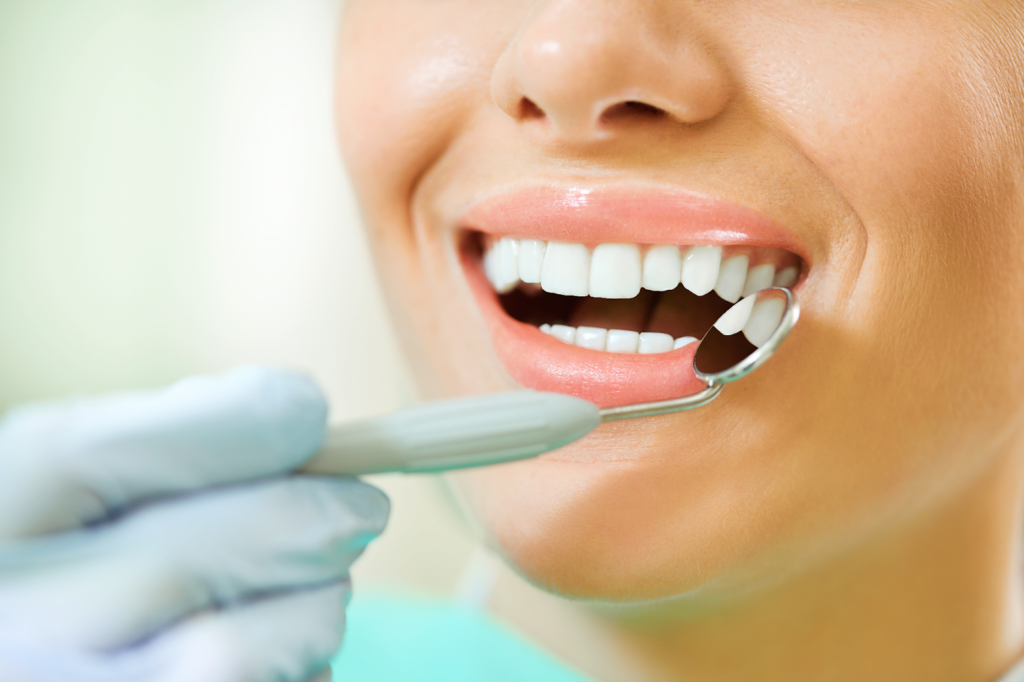 When it comes to wisdom teeth, dentists recommend you get them removed. Any surgery can be intense, both physically and mentally. We here at Irby Dentry strive to make you as comfortable as possible. Your health and well-being should never be scary. Our mission is to provide the highest quality, patient-centered care at an affordable price.
If you're experiencing discomfort from your wisdom teeth, don't let them become a pain. Contact us or schedule an appointment today.