Let's shine a spotlight on a common dental issue – the cracked tooth. It is a common misconception that our teeth, being the hardest substances in our bodies, are invincible. In reality, they are susceptible to various accidents, injuries and even decay, just like any other body part. Among these issues, one condition has the potential to cause significant discomfort and requires immediate attention – a cracked tooth. Continual chewing, aging, or sudden trauma can cause a crack, resulting in not only mild to severe pain but also potential long-term damage when left unattended. So, let's delve deeper into understanding this dental dilemma – its causes, symptoms, treatment, and prevention.
Causes & Symptoms of Cracked Teeth
Several factors could potentially lead to a cracked tooth, such as:
Physical Trauma: One of the most common causes of cracked teeth results from physical trauma. This can be due to biting hard food, a sports injury, or an accident, among other incidents.

Large Fillings: Teeth that have large fillings are also prone to cracking since the fillings can weaken the surrounding enamel, creating a structural imbalance.

Grinding and Clenching: Known as bruxism, constantly grinding and clenching the teeth puts undue pressure on them, causing cracks over time.

Extreme Temperature Changes: The rapid contraction and expansion of teeth when consuming hot and cold foods and drinks can cause cracks.

Age: As you age, your enamel tends to wear down, weakening the structure of your teeth. Consequently, older adults are more susceptible to cracked teeth.

Poor Oral Hygiene: Inadequate oral hygiene can lead to a build-up of bacteria and plaque, which can result in tooth decay and subsequently cause cracks in the teeth.

Genetic Disposition: Some people are genetically predisposed to have brittle teeth, making them prone to cracks.

Bad Dental Habits: Habits such as using your teeth as tools to open packets, biting nails, or chewing on pens can put unnecessary pressure on your teeth, leading to cracks.
Symptoms that You Might Have a Cracked Tooth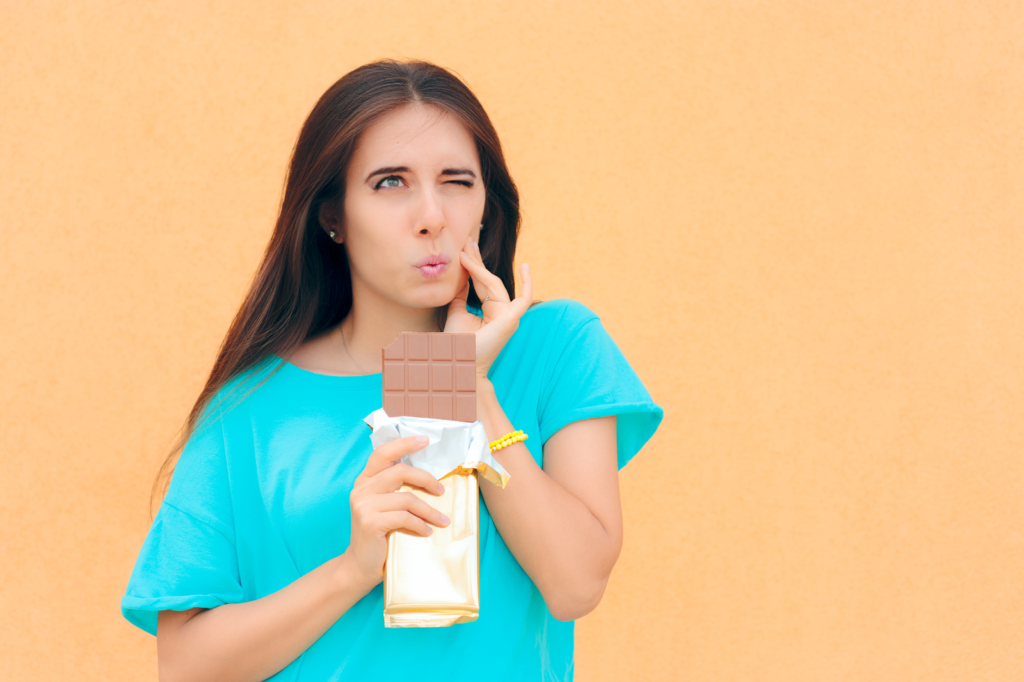 The most common symptom of a cracked tooth is experiencing pain when biting down or chewing. This happens because when you bite down on a cracked tooth, it causes the pieces of the tooth to move and the crack to widen. The pulp inside the tooth, which contains nerves and blood vessels, becomes irritated, causing pain. This pain can often be intermittent, occurring only when you are chewing or biting.
Another noticeable symptom is sensitivity to heat, cold, and sweetness. A crack in a tooth can expose the dentin, the layer under the enamel, causing discomfort when exposed to extreme temperatures or sweet foods or drinks. More severe cracks might also cause constant dull pain that doesn't go away. This typically occurs when the crack has reached the tooth's pulp. In these cases, the tooth might become infected and, if left untreated, could form an abscess, a painful swelling.
It's worth mentioning that some cracked teeth don't show any symptoms at all. They can only be detected during routine dental check-ups, making regular visits to the dentist vital.
Types Of Cracks In Teeth
Dentists often encounter various kinds of tooth cracks. Some of these cracks are completely normal and don't warrant any concern. However, there are other types that can be a cause for worry and require immediate attention.
Craze Lines

: Often considered harmless, craze lines are tiny cracks that affect the outer enamel of the tooth. They are common in adults and often go unnoticed as they cause no pain or discomfort.

Fractured Cusp

: This type of crack usually occurs around a dental filling. Unless the fractured cusp breaks off, it may not cause much pain. However, if not quickly treated, it might lead to more serious issues.

Cracked Tooth

: This condition begins with a crack at the chewing surface of a tooth and extends towards the root. Without prompt treatment, these cracks can spread further leading to potential damage of the tooth pulp.

Split Tooth

: A progression from a cracked tooth, a split tooth can be identified by a visible separation of different parts of the tooth. This often requires extensive treatment like root canal therapy or tooth extraction.

Vertical Root Fracture

: These cracks start in the root and extend towards the chewing surface. Often hard to spot, vertical root fractures may go unnoticed until the surrounding bone and gum become infected.

Structural Cracks

: These cracks might occur due to trauma, grinding, or biting on hard objects. They can cause significant pain and sensitivity and may require a crown or other restorative treatment to fix.
Remember, early detection and timely professional action can save your teeth from serious damage. Don't ignore any tooth discomfort – even if it seems minor. Regular dental check-ups can help identify issues before they compound into larger problems.
What Can a Dentist Do for a Cracked Tooth?
A dentist plays a pivotal role in treating a cracked tooth, ensuring you regain your oral health and your smile's allure. They possess various techniques and treatment methods to repair your cracked tooth, depending on the severity of the damage. One such repair method is a crown, which includes applying a new ceramic outer layer to the tooth. For more severe damage, a root canal may be required. In cases where the tooth cannot be saved, an extraction could be the only option. Read more about tooth extraction at Irby Dentistry.
Reasons A Cracked Tooth Needs Treatment 
You may be wondering, when does a cracked tooth need treatment d? A cracked tooth can pose significant problems that can affect your overall oral health. These are common reasons that a cracked tooth may need to be treated. 
Pain and Discomfort: A cracked tooth can cause severe discomfort while eating, especially when biting down or consuming hot or cold food or beverages. The crack can expose the sensitive inner layers of the tooth, leading to extreme discomfort and pain. This alone can often be reason enough for treatment. 

Risk of Infection: When a tooth is cracked, it opens a pathway for bacteria to infiltrate the inner portions of the tooth. If bacteria reach the pulp, the central part of a tooth containing nerves and blood vessels, it can lead to a serious infection known as a tooth abscess.

Further Damage: If left untreated, the crack can spread and cause additional damage to the tooth structure. A minor crack may be treatable with a crown, artificial filling, or bondings. However, if the crack extends into the gum line, extraction is often the only recourse to prevent more serious oral health issues.

Impact on Overall Dental Health: A cracked tooth can affect the alignment and function of the surrounding teeth. It can put excessive pressure on other teeth when biting or chewing, which could eventually lead to more extensive dental damage and injury.

Difficulty in Repair: In some cases, the location and the extent of the crack can make it difficult or even impossible to repair effectively. In these instances, extraction may be the only practical and effective solution.

Multiple Cracks: In some scenarios, a tooth might have multiple cracks, making the restoration process complicated. As the integrity of the tooth is compromised, pulling it out might be the most beneficial option for the patient's oral health.
A cracked tooth can lead to not only personal discomfort but also pose a potential risk for more serious dental health issues if left untreated. Hence the need for treatment should be seriously considered in consultation with a qualified dental health care professional.
What happens if a split tooth is not extracted?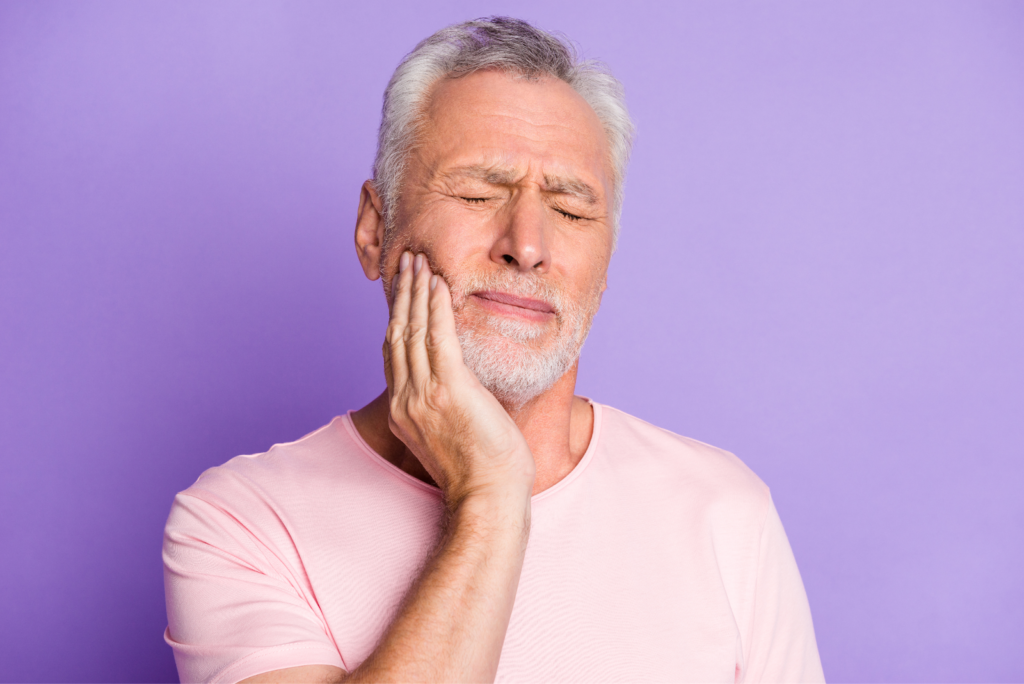 If a crack extends all the way through the tooth, then the tooth is split. Split teeth can not be repaired. If a split tooth is not promptly treated or extracted, the potential consequences can escalate over time, increasingly affecting oral health. The enamel, the tooth's outer structure, protects the sensitive inner parts of a tooth from temperatures, pressure and certain substances. When a tooth is split , this protective barrier is breached and the nerve is exposed to these stimuli which causes noticeable discomfort. The exposed inner part of the tooth can also provide an ideal breeding ground for bacteria. As the bacteria multiply, they can trigger an infection known as a tooth abscess, which can influence other parts of the body if not treated properly. This infection can lead to more intensive processes such as root canal therapy or tooth extraction if not addressed immediately.
Not extracting a split tooth can worsen one's oral health condition in a holistic perspective. Over time, it can disrupt the alignment of the teeth and compromise jaw function, affecting overall communication and eating habits. Moreover, the condition of the split tooth can gradually decline, making it more difficult, complicated, and costly to treat in the future. Ignoring a split tooth and not seeking extraction can lead to severe dental complications and disrupt a healthy oral state. Contact Irby Dentistry for prompt attention and action to maintain your dental health!
How to Prevent Cracked Teeth
Looking forward to keeping your teeth healthy and avoiding any potential cracks? Here are some tips to keep your teeth free from cracks:
Regular Brushing and Flossing: Oral hygiene cannot be overemphasized when discussing the prevention of dental problems. Regular brushing and flossing help remove food particles stuck in the teeth which may cause cavities and subsequently cracked teeth.

Wear Mouthguards: For people engaged in contact sports or strenuous physical activities, a mouthguard is a necessary preventive measure. The mouthguard acts as a barrier between teeth and any external force that could crack a tooth.

Avoid Hard Foods: Biting down on hard foods such as ice, hard candies or popcorn kernels increases the risk of cracking a tooth. It is advisable to consume these foods cautiously.

Regular Dental Check-ups: Routine dental check-ups are crucial as they can help detect and treat weak or cracked teeth before it worsens.

Correct Teeth Grinding: People who grind or clench their teeth, a condition known as bruxism, are at a higher risk of cracked teeth. Dentists can recommend special mouthguards for night use or other treatment measures to alleviate this condition.
By adopting these preventive habits and treatments, the risk of cracked teeth can be significantly reduced, leading to a healthier smile and improved overall dental health. Remember, prevention is always better – and cheaper – than cure.
Contact Irby Dentistry Today!

Dr. Irby and Dr. Williams are dedicated to providing the most exceptional dental care experience possible. Your health and comfort sit at the top of our priority list. We understand that the idea of tooth extraction can be unnerving. But rest assured that before we proceed with any extractions, we will thoroughly review your health and medication history to make the best recommendation for your cracked tooth. Make an appointment today!